---
Alaskan Cruisetour Photo Gallery
Day 3 (May 19, 1999) - Port of Call: Ketchikan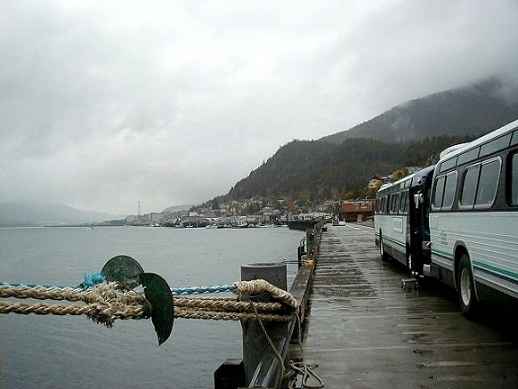 Downtown Ketchikan
---
Depending on who you ask, Ketchikan gets between 160 and 250 inches of precipitation per year, mostly in the form of rain. Regardless of how much precipitation it gets, it is no surprise that Ketchikan is known as the rainfall capital of the US. Likewise, it was no surprise to wake up Wednesday morning to rainfall.

Ketchikan boasts the world's largest barometer, also known as Deer Mountain. If the mountain isn't visible, it's raining. If the mountain is visible, it will rain soon.

Ketchikan is also known as Alaska's "first city", so-called since it is the first port of call for most Alaska-bound cruise ships. It is Alaska's fourth largest city with a population of roughly 14,000 in or near the city. Only Anchorage, Fairbanks, and Juneau are larger. The main industries are fishing and tourism. The town is located on an island, and is accessible only by boat and aircraft.
---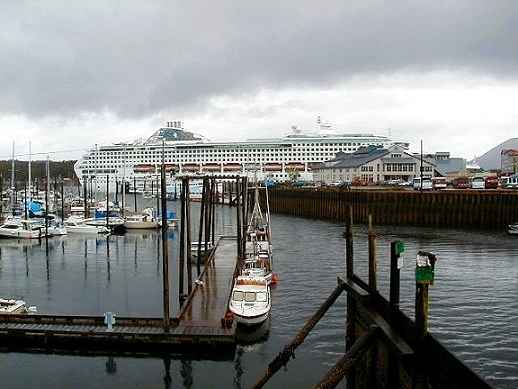 Sun Princess as seen from near Creek Street
---
Relevant Web Links

NOTE: These links will open a new window in most browsers. To return to this page, just close the new window.
---


Copyright © 1999, Pete Hanson