---
Alaskan Cruisetour Photo Gallery
Day 4 (May 20, 1999) - Port of Call: Juneau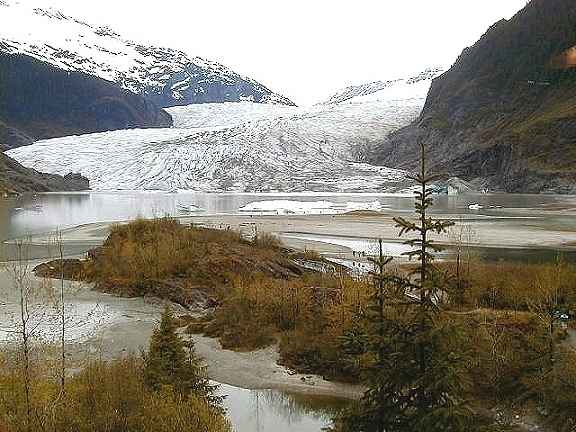 Mendenhall Glacier (view from Visitor's Center)
---
Day 4 dawned much as did the previous days - cold, wet, and foggy. Not quite as cold as day 2, nor quite as rainy as day 3, but typical southeast Alaska weather nevertheless. We were now in Juneau, the capital city of Alaska.

Juneau is Alaska's 3rd largest city, with a population of about 30,000. Like Ketchikan, Juneau is located within the boundaries of the Tongass National Forest, and is subject to about half the annual rainfall of Ketchikan (about 80-120 inches, depending on source). Like most southeast communities, it has no road access to the rest of the world, a very unusual feature for a state capital. The primary business is of course state government.
---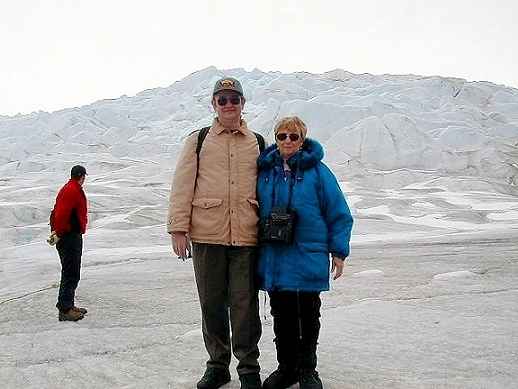 Mom and Me on Mendenhall Glacier
---
Relevant Web Links

NOTE: These links will open a new window in most browsers. To return to this page, just close the new window.
---


Copyright © 1999, Pete Hanson