---
Alaskan Cruisetour Photo Gallery
Day 4 (May 20, 1999) - In the Air Again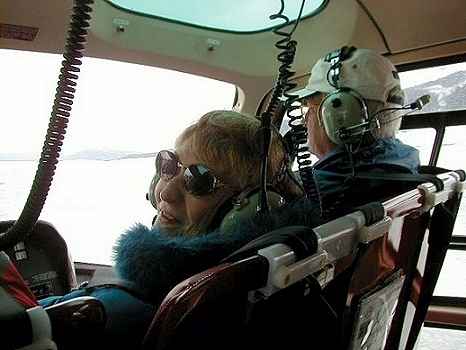 Liftoff from Mendenhall Glacier. The nerves are gone - Mom is clearly enjoying herself now.
---
Departure and return from the glacier was as smooth, if not smoother, than the flight in. By the time we disembarked, Mom was grinning from ear to ear - she had clearly enjoyed herself, and wasn't in the least bit sorry to have gone despite her original reservations.
---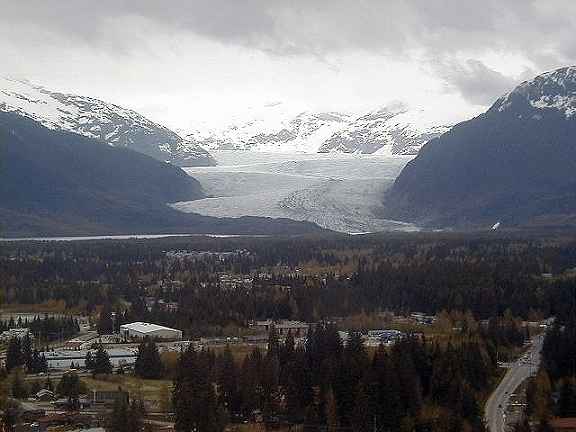 Our final view of Mendenhall Glacier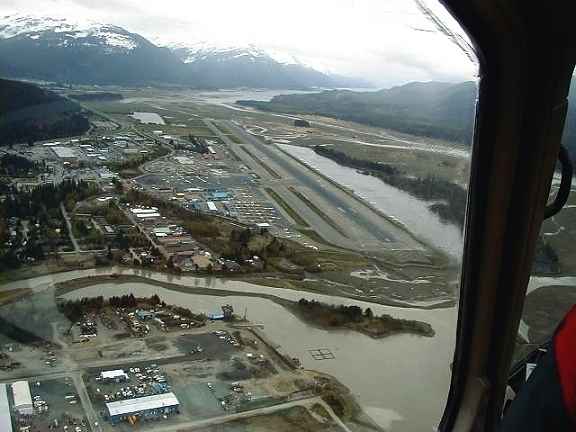 Approach to Juneau Airport
---
...from the chopper ride.
---
Relevant Web Links

NOTE: These links will open a new window in most browsers. To return to this page, just close the new window.
---


Copyright © 1999, Pete Hanson