---
Alaskan Cruisetour Photo Gallery
Day 5 (May 21, 1999) - Downtown Skagway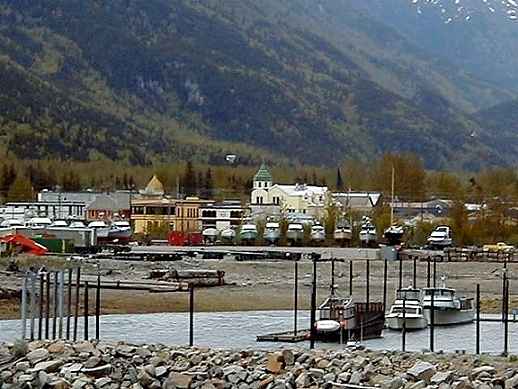 Downtown Skagway as seen from Sun Princess
---
Upon return to the ship and after a hurried lunch, we boarded a bus for our next excursion, a short tour of downtown followed by a performance of a play called "Days of '98 with Soapy Smith". The play was well-acted and entertaining, not to mention informative about the life and times of Soapy Smith, the self-proclaimed King of Skagway.

I already had a pretty good idea about who Soapy Smith was having encountered him in the James Michener novel Alaska. While both the novel and the play are fictionalized accounts, they show a character who clearly was a professional con man.
---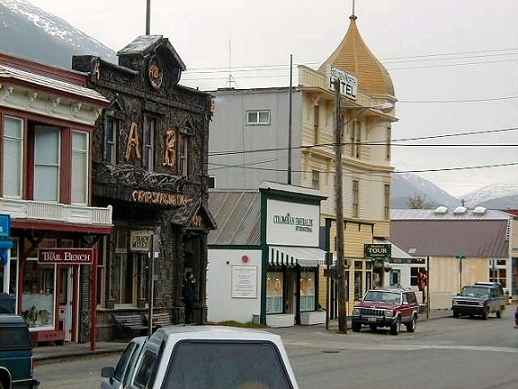 Downtown Skagway. The building with A.B. on the front is the Arctic Brotherhood.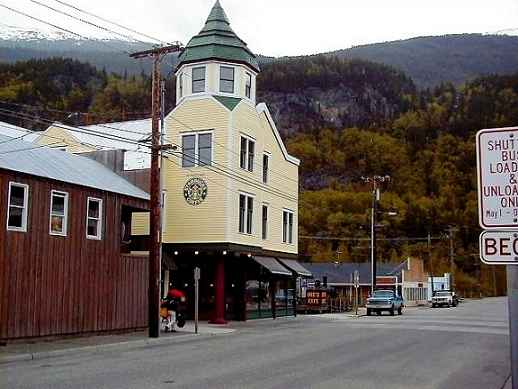 Yes, Skagway has a Starbucks. A piece of heaven a long way from home (where I normally won't go near a Starbucks).
---
...of Skagway.
---
Relevant Web Links

NOTE: These links will open a new window in most browsers. To return to this page, just close the new window.
---


Copyright © 1999, Pete Hanson