---
Alaskan Cruisetour Photo Gallery
Day 5 (May 21, 1999) - Skagway to Haines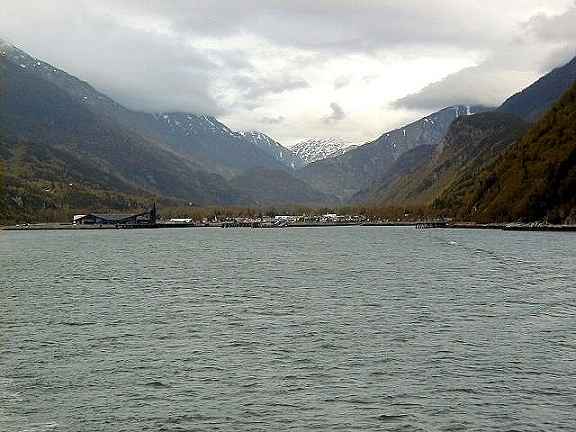 Our last look at Skagway
---
I had just enough time after the Days of 98 show to make a quick stop at Starbucks, then had to hurry back to the ship. Shortly thereafter, we cast off for the short ride to Haines, 13 or so miles down the Lynn Canal. The trip was visually stunning, although the overcast made photography a bit difficult. Sporadic rain showers and snow flurries also contributed to minimal picture taking.
---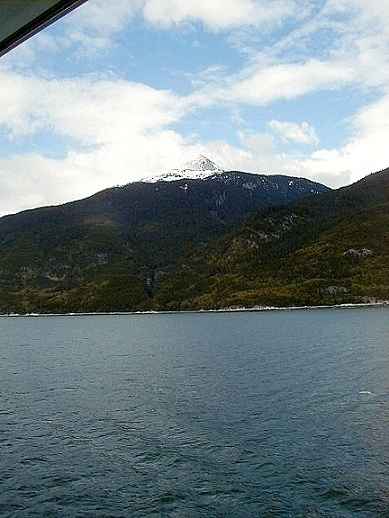 A brief glimpse of blue skies.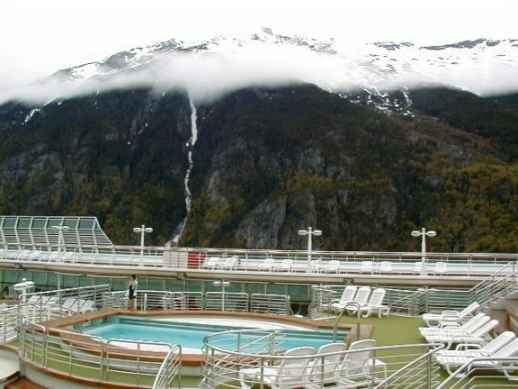 Waterfall, looking across the Lido Deck (deck 14).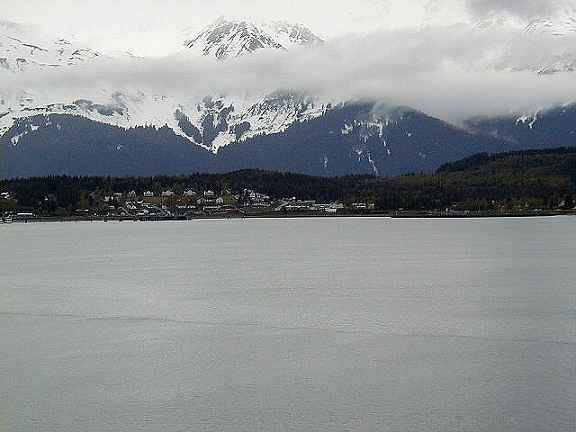 Approaching Haines
---
As we approached Haines, an announcement was made over the ships PA system. Although we were somewhat further from shore than the above picture, the sound of the PA was apparently picked up by sled dogs in Haines - an unearthly cacophony of barks and howls could be heard all the way out to the ship.
---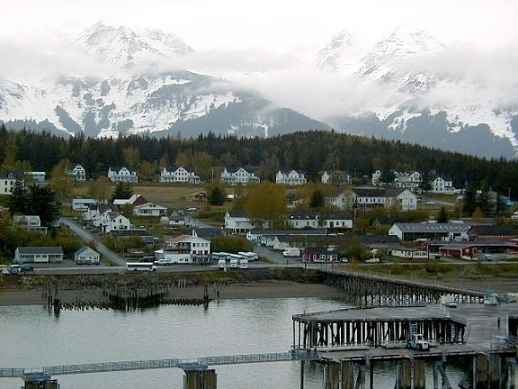 Docking at Haines, with old Fort Seward in the background.
---
...of Skagway to Haines.
---


Copyright © 1999, Pete Hanson