---
Alaskan Cruisetour Photo Gallery
Day 6 (May 22, 1999) - Leaving Glacier Bay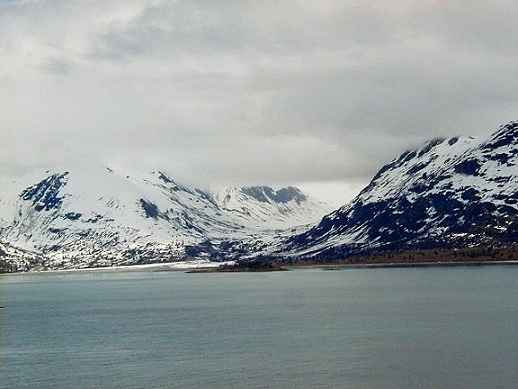 A glacier carved valley - note the distinctive U-shape.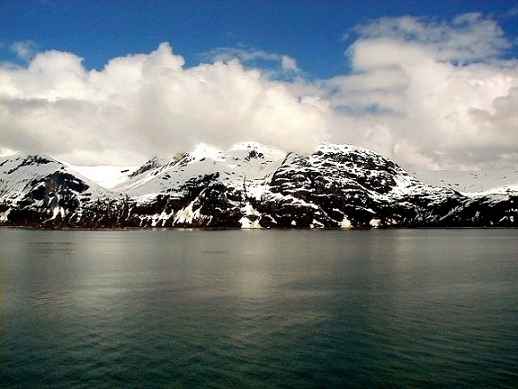 The weather continues to get better, leaving stunning scenery in its wake.
---
We set sail again from Lamplugh Glacier at about noon - it would take about 3-1/2 hours to clear Glacier Bay, and head into Icy Strait on our way to the Gulf of Alaska. Though we made no more close approaches to glaciers, several were visible at times, and the scenery was incredible.

The southern reaches of Glacier Bay are supposed to be good viewing areas for wildlife, especially whales. However, on this day, the best we were able to find were some barely visible sea otters far off the port side of the ship.
---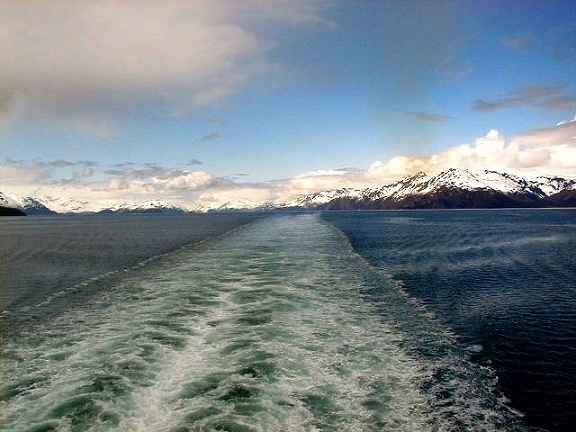 The view aft.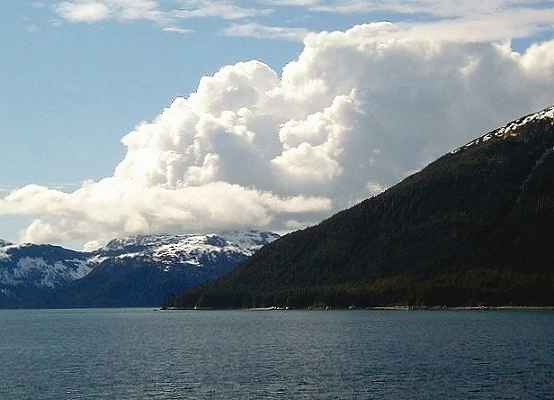 Departure from Glacier Bay
---
...of Glacier Bay.
---
Relevant Web Links

NOTE: These links will open a new window in most browsers. To return to this page, just close the new window.
---


Copyright © 1999, Pete Hanson