---
Alaskan Cruisetour Photo Gallery
Day 7 (May 23, 1999) - College Fjord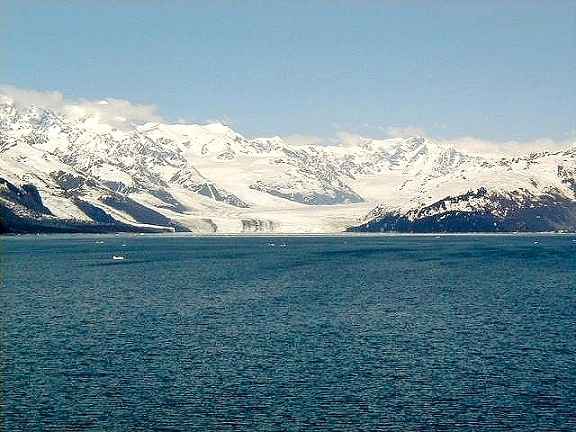 Entering College Fjord. From left to right are (if I have this right) Wellesey Glacier, Vassar Glacier, Bryn Mawr Glacier, Smith Glacier, and Harvard Glacier.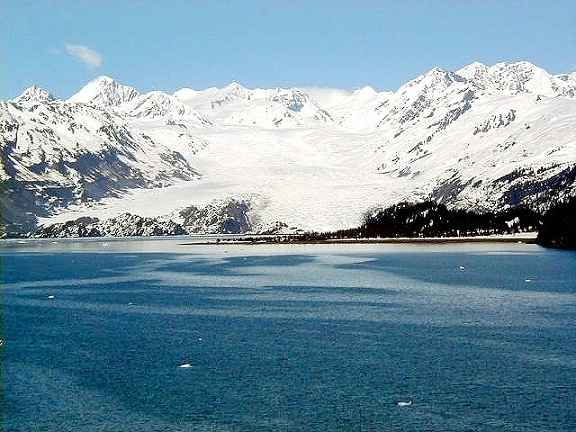 Yale Glacier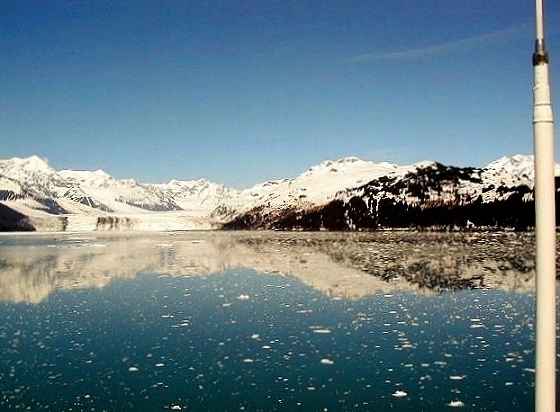 Harvard Glacier Reflections
---
College Fjord is frequently subject to poor weather with rain and fog common. We had the privilege of entering the short fjord on a gloriously clear day, and were able to see all of its major glaciers with one sweep of the eyes. Entering the fjord, it was extremely cold at the forward portion of the Lido Deck, but a few of us hardier souls got bundled up, and huddled for warmth in the few places where the wind didn't bite too badly. We were well rewarded with the spectacular sights of the fjord, and were the only folks who had a good chance to see any wildlife.

When the ship slowed, it quickly warmed up. Soon the deck was crawling with passengers, all fighting for the few precious spots at a railing.

The glaciers here were mostly quiet, though we could hear some faint cracking coming from the direction of Harvard Glacier. Approaching Harvard Glacier wasn't possible, so if any calving was taking place, it was too far to see clearly.
---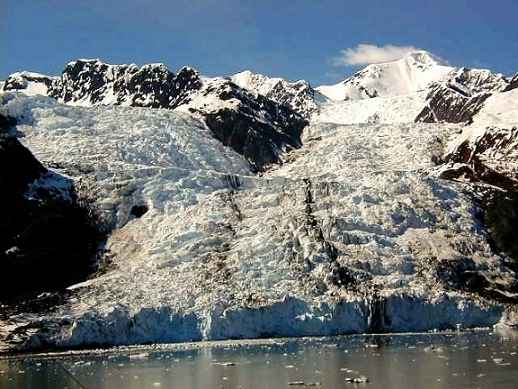 Bryn Mawr Glacier (I think). Note the dark stripe down the middle. This is known as a medial moraine - it is formed when two glaciers flow together to form a single larger glacier. Both of the glacial streams can be seen here.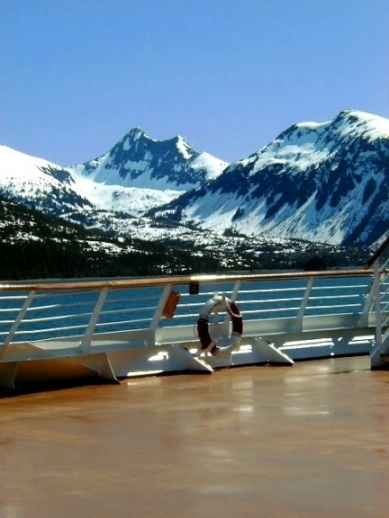 Mountains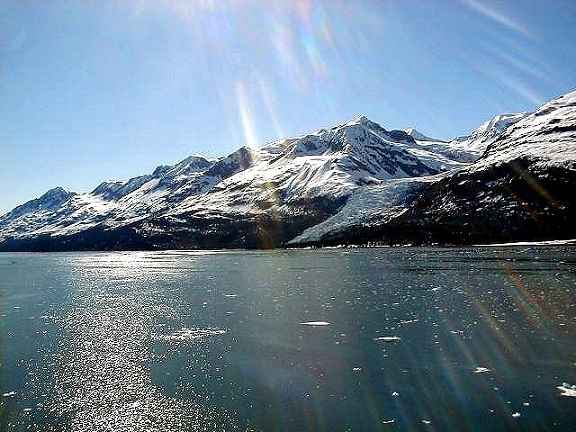 More mountains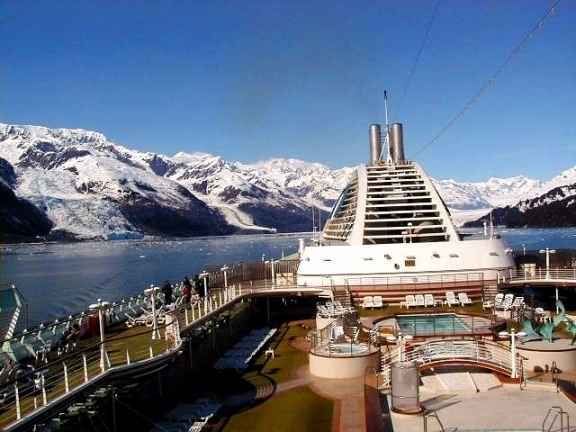 Departure from College Fjord
---
...of College Fjord.
---


Copyright © 1999, Pete Hanson